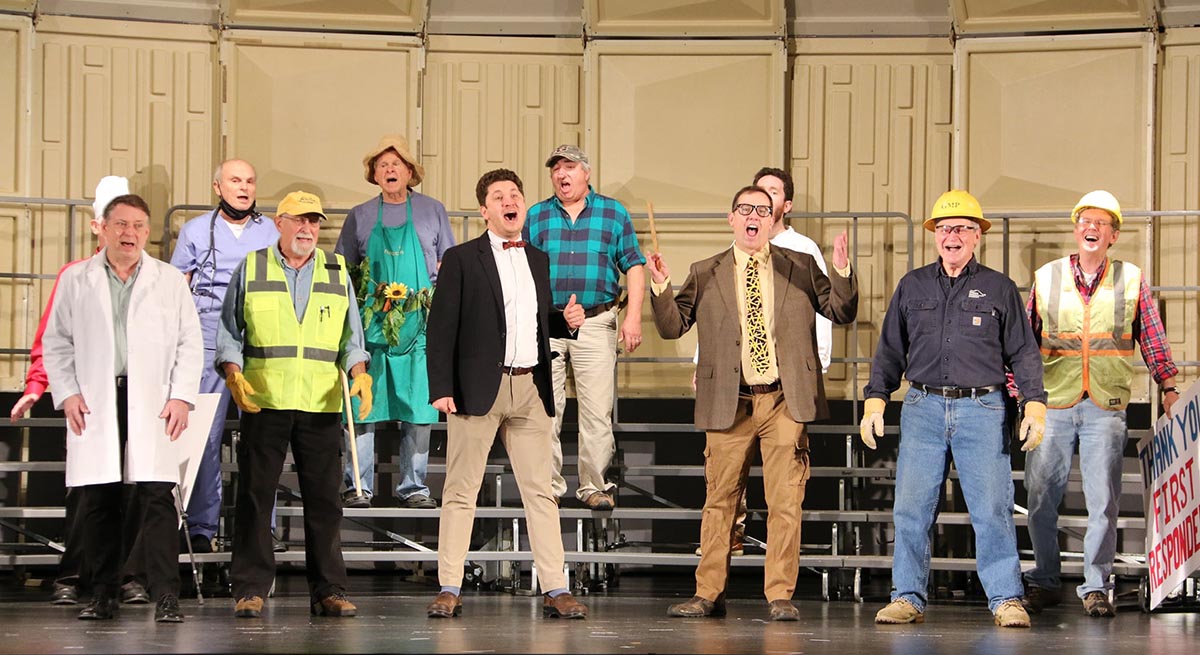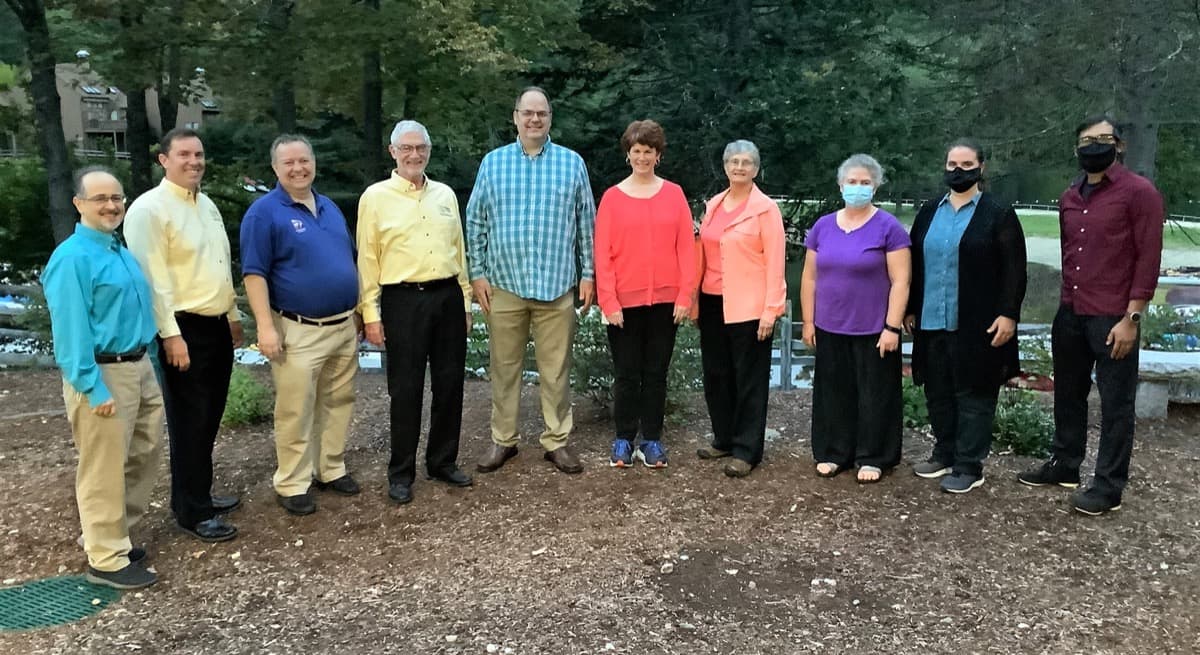 Both choruses . . . are rehearsing at the Church of Christ at Dartmouth College, 40 College Street, Hanover, NH.
VoxStars, our all-gender chorus, rehearses on the 1st and 3rd Mondays of the month, requiring a good deal of learning and practice of its members during the two weeks without in-person rehearsing. The North Country Chordsmen, our bass-clef (lower voices) chorus, rehearses every Tuesday. Rehearsals begin at 6:30 pm sharp. We love to introduce new singers to the craft of 4-part a cappella choral singing in the barbershop style – ringing chords with others elevates all the good chemicals in our brains and bodies!
During the pandemic, both Chapter choruses continued to gather for masked, socially-distant rehearsals.  As the winter eased, the chapter, though the miraculous multiple talents of our music director, created a couple of videos to share our joy of singing with other choruses and choirs struggling to stay motivated during the strangest 16 months of our choral lives.
Please enjoy "I'm Not Gonna Worry" as sung by the North Country Chordsmen, and "Seven Bridges Road" as sung by the VoxStars.