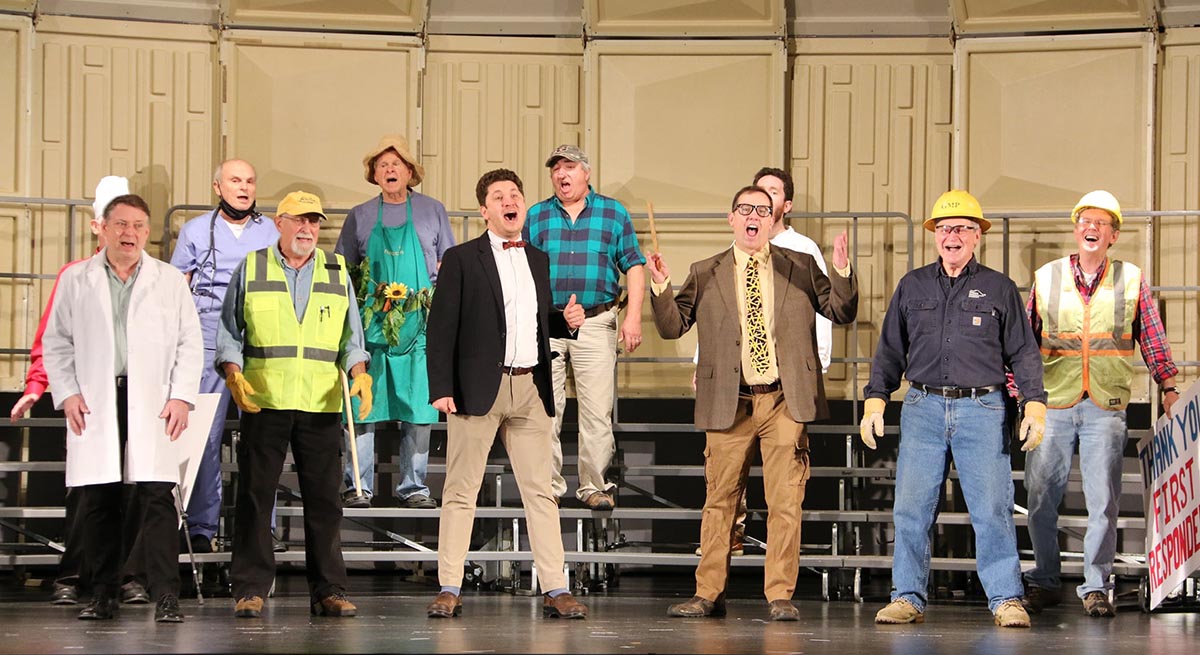 The North Country Chordsmen, our bass-clef (lower voices) chorus, rehearses every Tuesday. Rehearsals begin at 6:30 pm sharp. We love to introduce new singers to the craft of 4-part a cappella choral singing in the barbershop style – ringing chords with others elevates all the good chemicals in our brains and bodies!
Here are the North Country Chordsmen with "That's Life" and "Who'll Take My Place," as they captured the Men's Plateau A Champion, the Granite & Pine Division Men's Small Chorus Champion, and the Granite & Pine Division Most Improved Chorus prizes at the Northeastern District 2021 Fall Convention.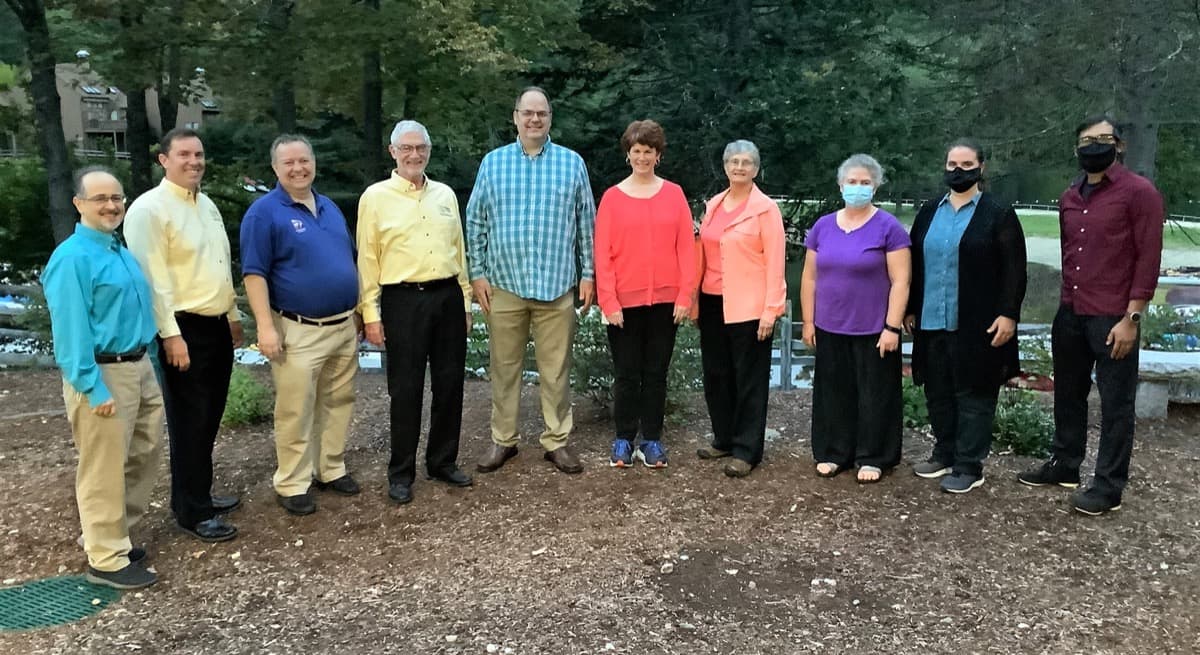 VoxStars, our all-gender SATB chorus, rehearses on the 1st and 3rd Wednesdays of the month at 6:30 pm, and welcomes all singers from the community who are ready to embark on learning and performing an entertaining repertoire of musical genres, in both contemporary a cappella and barbershop styles.
Please enjoy this performance of "You Are My Sunshine" and "It's the Music That Brings Us Together" by the VoxStars, the Granite & Pine Division Mixed Harmony Chorus Champion and the Granite & Pine Division Most Improved Chorus, at the Northeastern District 2022 Eastern Regional Convention.
Both choruses . . . are rehearsing at the Church of Christ at Dartmouth College, 40 College Street, Hanover, NH.
Both choruses will continue to observe venue, local, state, and national guidelines for rehearsal gatherings during the pandemic.