WHAT A JOY IT WAS TO RETURN TO IN-PERSON SINGING VALENTINES IN 2022, ALONG WITH OUR SUCCESSFUL VIRTUAL VALENTINE OFFERINGS!!!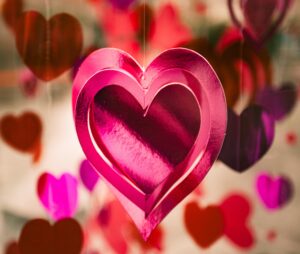 Thank you so very much to all our customers who ordered 60 Virtual Valentines and 17 In-person Singing Valentines! Much appreciation to all of our quartets, and to our Chapter's marvelous music director, Dan Falcone, who recorded personal video introductions for each of our virtual deliveries!
Your generosity for the Valentines brought joy to hundreds of recipients, senders, families and co-workers, and helped us earn $2000, which will allow the Chapter to purchase new music for 2022 for both our choruses!
We can't wait to be back again next year with our choice live and virtual offerings to make a special memory for someone special in your life!
CHECK THIS PAGE AFTER JANUARY 1, 2023 TO ORDER YOUR MESSAGE OF LOVE, ADMIRATION, APPRECIATION OR FELLOWSHIP!